Commercial HVAC Services for Every Business
Throughout our decades in business, Maxwell Heating & Cooling has worked with many businesses to keep their customers and employees comfortable. While a lot of commercial HVAC contractors handle commercial accounts, most follow a single template for every business, no matter the size or industry. Our experts know that every business is unique, so we will tailor a solution specifically for you.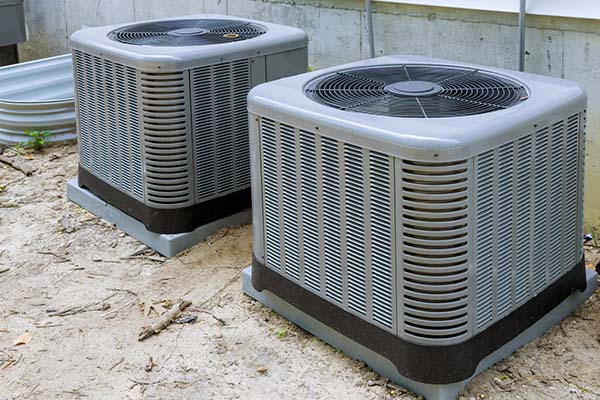 Services for Commercial Customers
We will work hard to make sure your HVAC solution is both effective and affordable for your business. Contact us when you need any of the following services.
New Installations
Our team of technicians keeps current on the newest changes to HVAC technology, so you have a variety of options to meet your heating and cooling requirements. Once your system is in place, we'll start it up and make any needed adjustments so it will run efficiently.
Repairs
We know downtime costs your business money. Our technicians are skilled in all types of repairs, and always have the parts and tools they need so they can get you back up and running as quickly as possible.
Planned or Emergency Replacements
A broken heating or cooling system isn't the only reason you might need a replacement. When your HVAC system costs more to repeatedly repair than it would to purchase a new unit, you should consider a replacement as well. We offer an array of efficient products that also provide benefits your older system didn't.
Maintenance & Tune-Ups
Just like your system at home, a commercial HVAC system requires yearly maintenance. Getting a tune-up every spring and fall can prevent costly downtime and repairs. Contact us to schedule a maintenance plan today.
Additional Services
Making small tweaks to your commercial system can vastly improve how the air feels. Maxwell Heating & Cooling can add a humidifier or dehumidifier to an existing system, even if you didn't purchase your HVAC unit from us.
Keep Your Customers Comfortable With Our HVAC Services
A comfortable customer often means repeat business. Let us help! Whether you need maintenance of an existing system or a commercial HVAC system installation for new construction, contact Maxwell Heating & Cooling today at (715) 472-8200 or submit our online form.